Wendy Huynh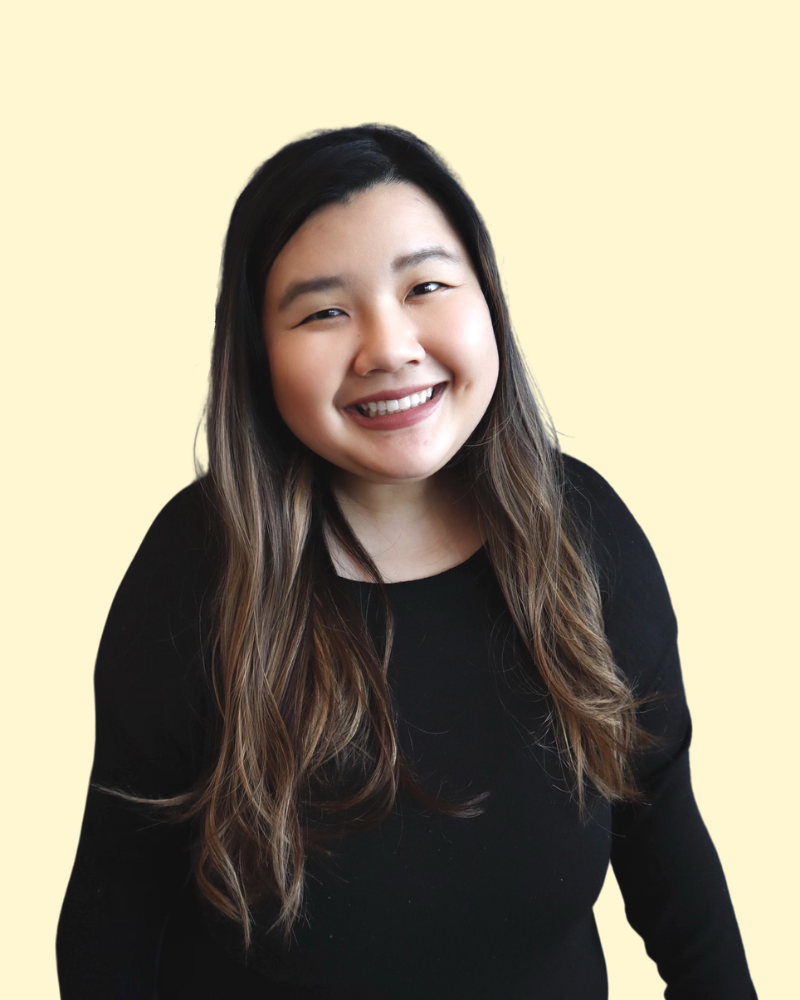 Wendy Huynh
KPILY
Gamified Performance Management
What is KPILY?

KPILY is a web application performance management tool by Valourline Technologies, an early-stage start-up. The purpose of this application is to provide real-time feedback which allows employees to take control of their performance with daily consistent efforts for improvement. Performance can be improved quickly, rather than after the annual performance reviews.
Gamification is added to the web application to entice employees and managers to use it consistently and add an element of fun.
My Role
KPILY was a 4-week internship (40 hours total) in which I worked with 2 other UX Designers. Our team worked together to:
Define the scope/timeline of project

Define the MVP

Define user flows

Create low-fidelity prototype

Conduct usability testing

Iterate low-fidelity prototype
Additionally, I led the visual design portion which included:
Define brand personality

Create brand guide

Create logo
Provided Information
Valourline Technologies had provided us with their project document, information architecture, and user research. My team was tasked to move the project forward with designing and branding.
Defining the MVP
Based on our first team meeting and documentation from Valourline Technologies, the host had many aspirations for the design of KPILY. Although we would have loved to work on all of them, it was essential to narrow down the most important features to include in the first version of this design. Because of time constraints, we wanted to ensure that we would be able to provide quality work with our deliverables.
To organize all of the features, we created a chart which listed the main goals of KPILY at the top. Under each goal was a column of features related to the goal, highest priority being closest to the top.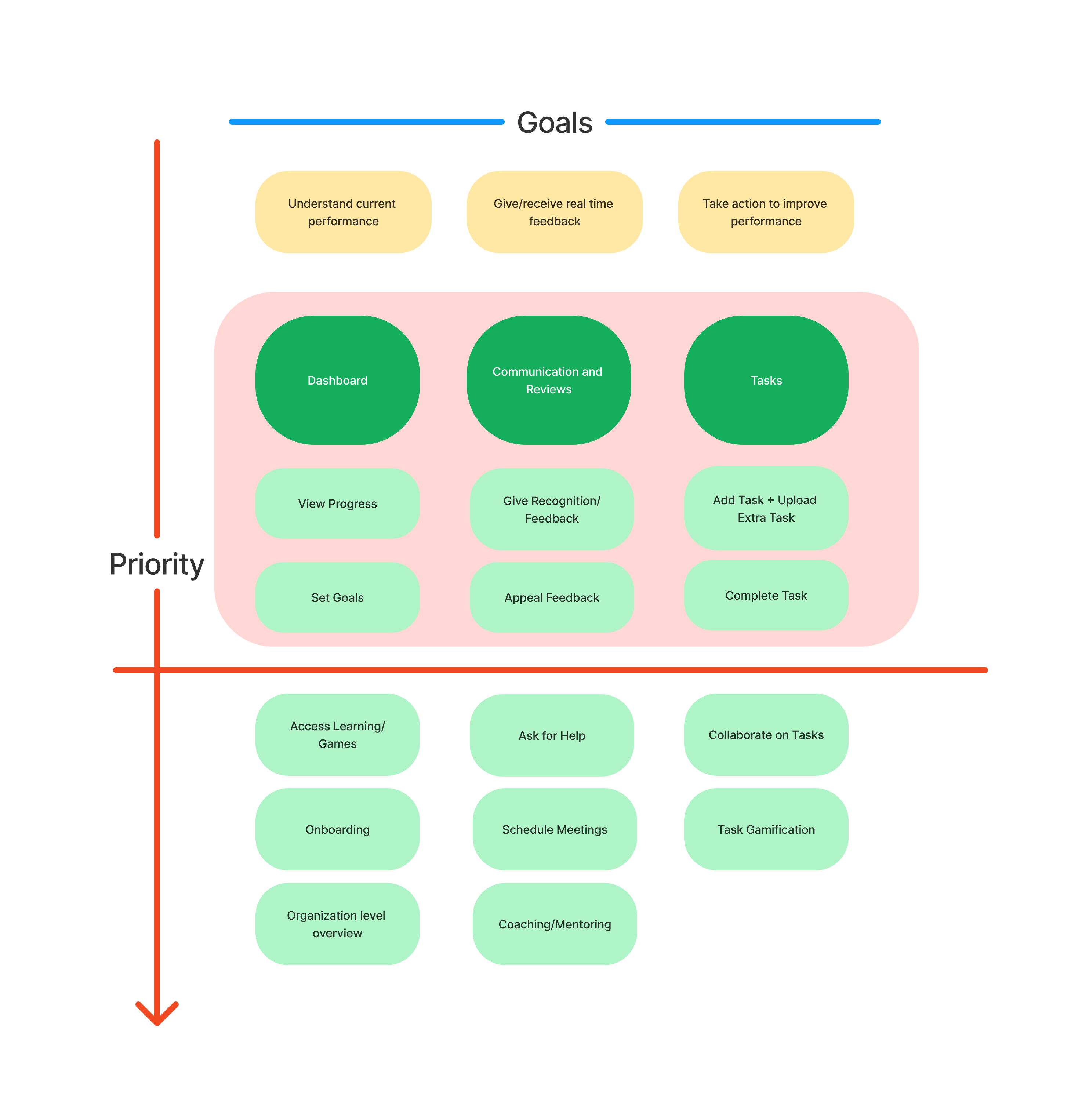 The section in red is what we defined as the MVP. We would also add gamification into the designs.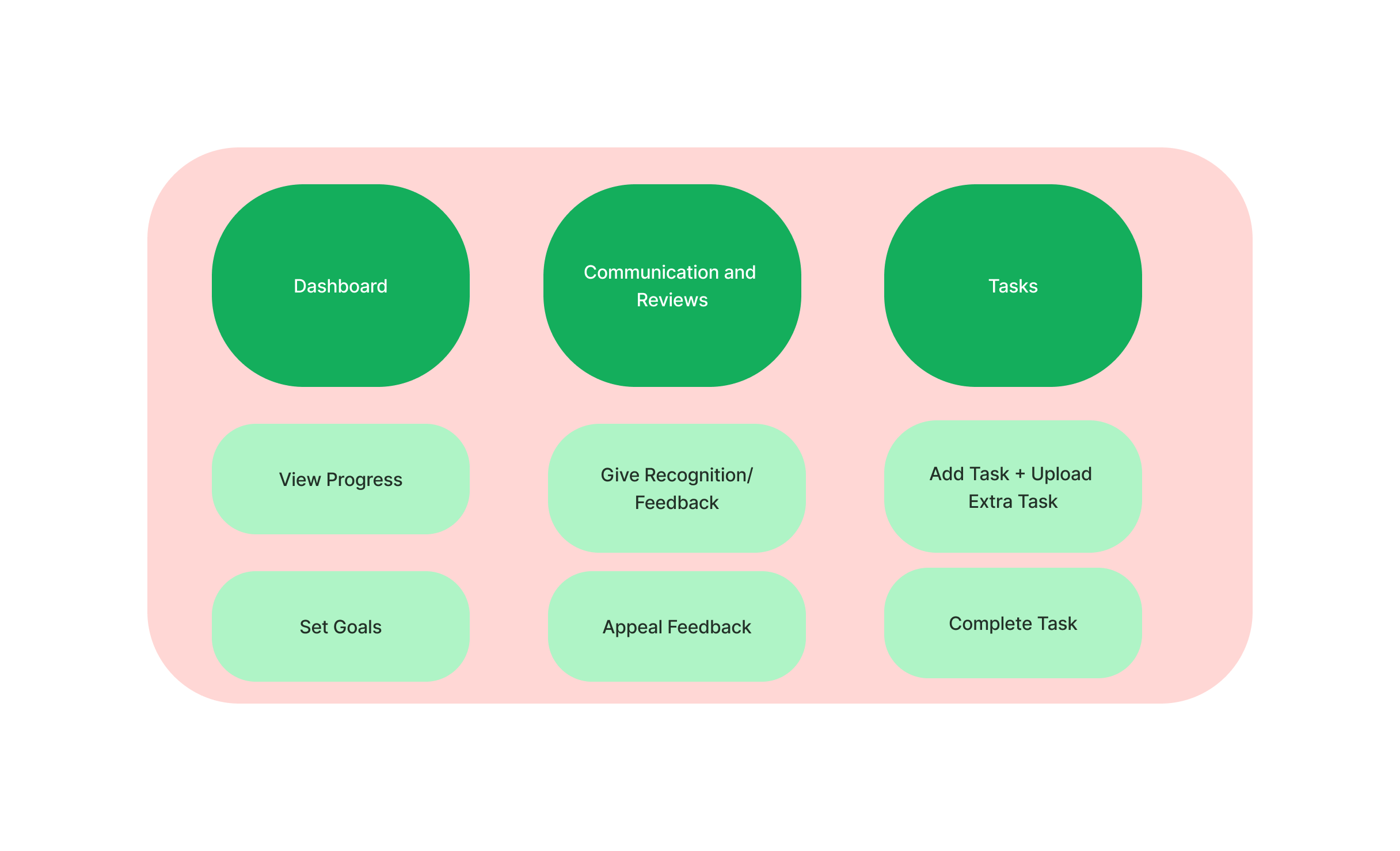 Defining the Deliverables
We provided the host with 2 options for deliverables that could be completed within our allotted time period. The host chose Option 2.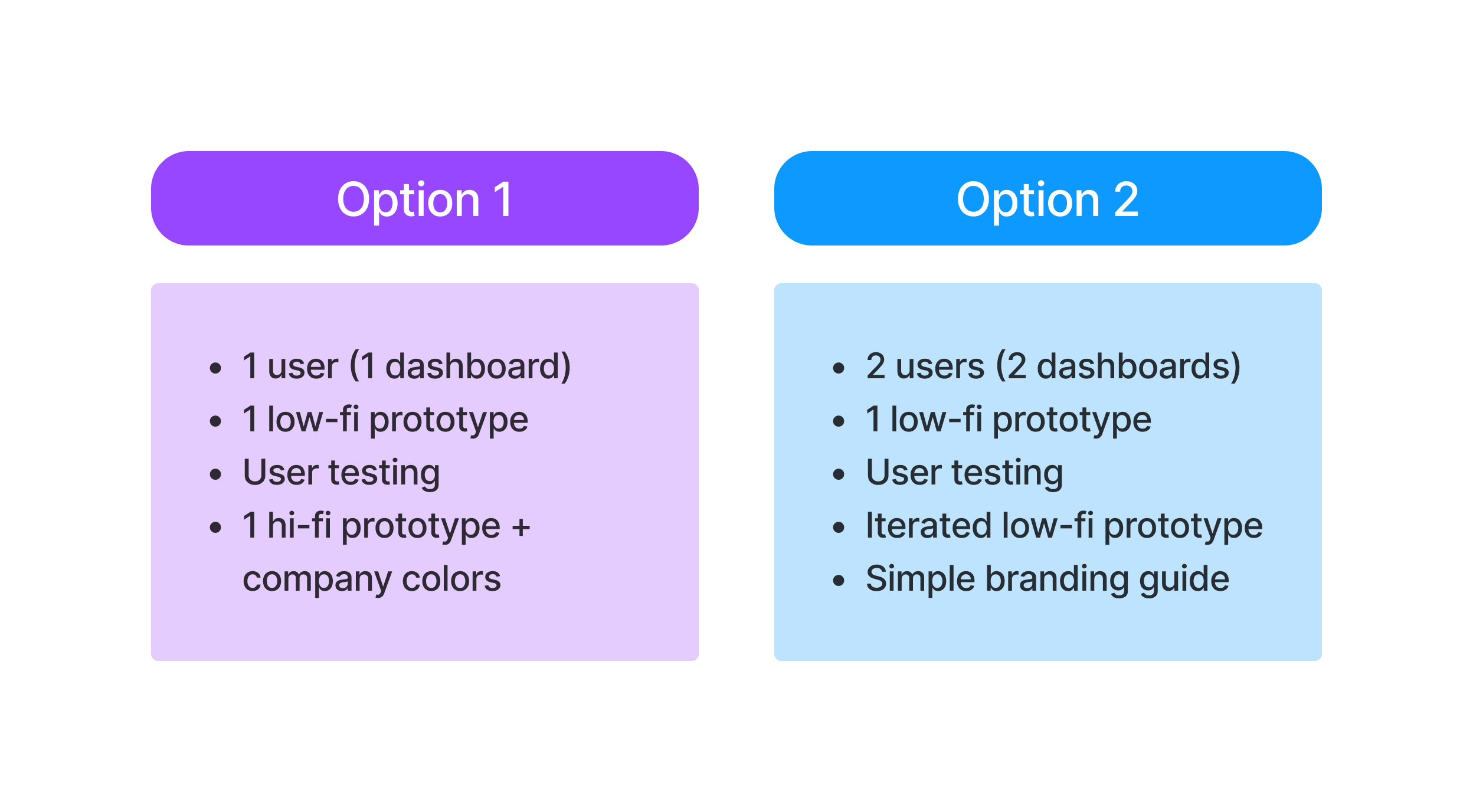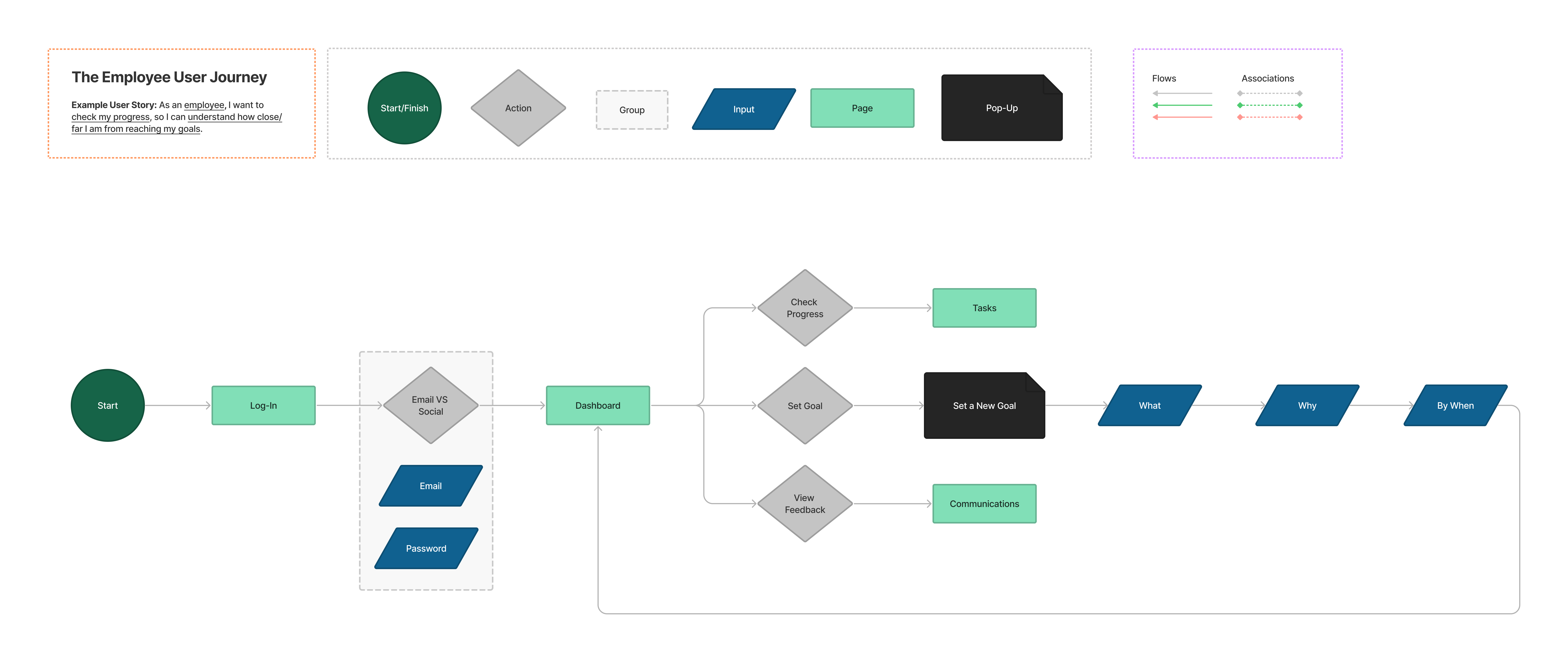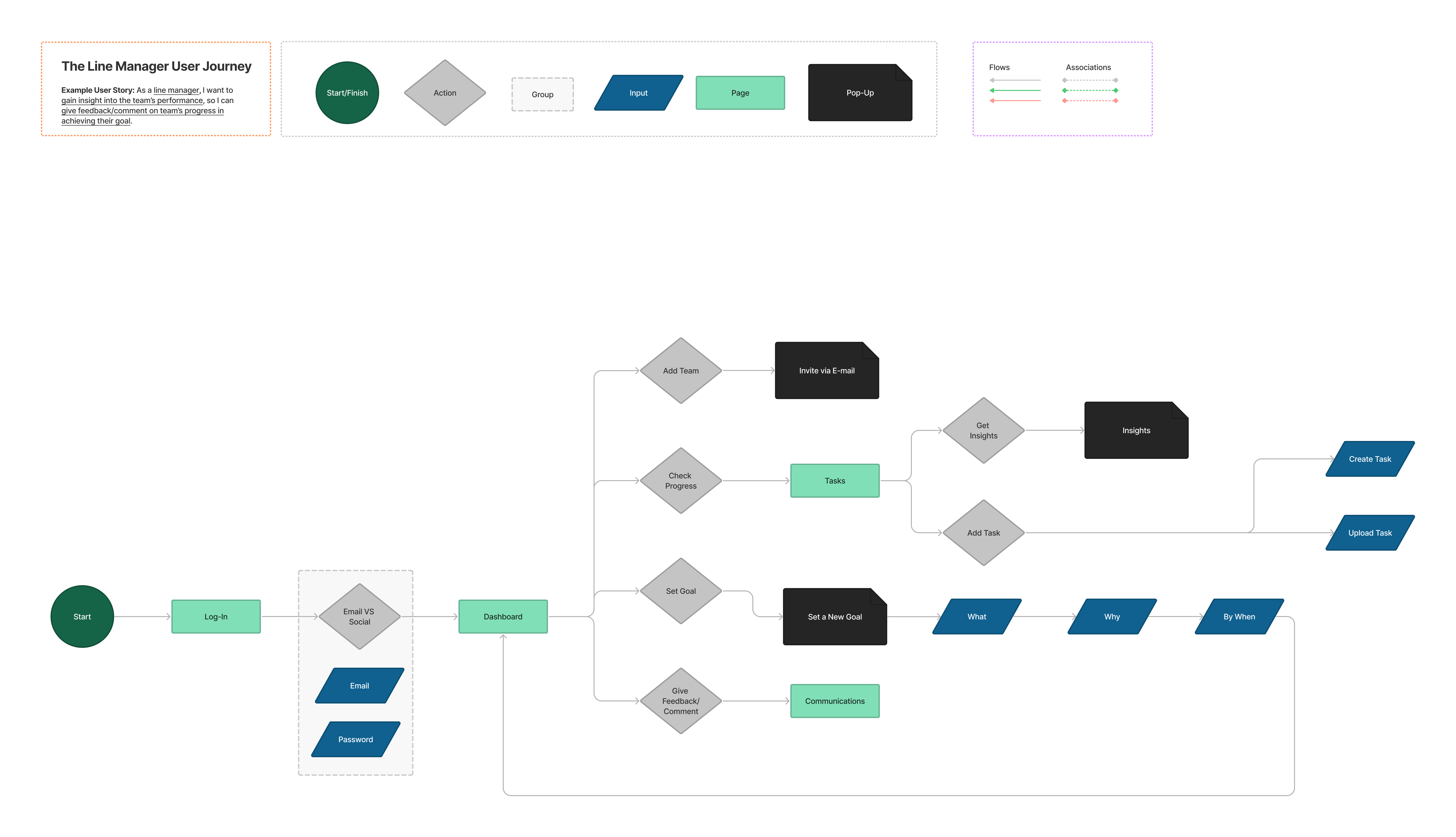 Gathering Inspiration
We took a look at other performance management web applications to draw inspiration.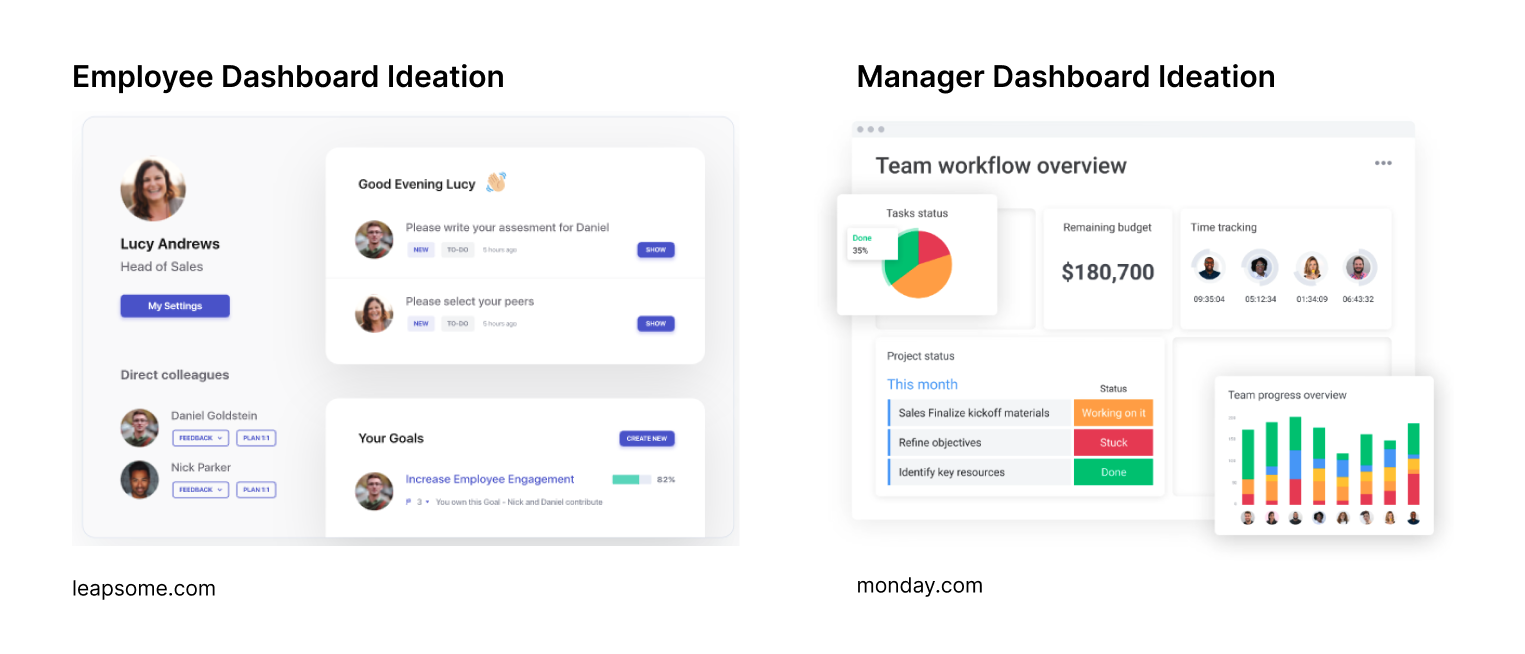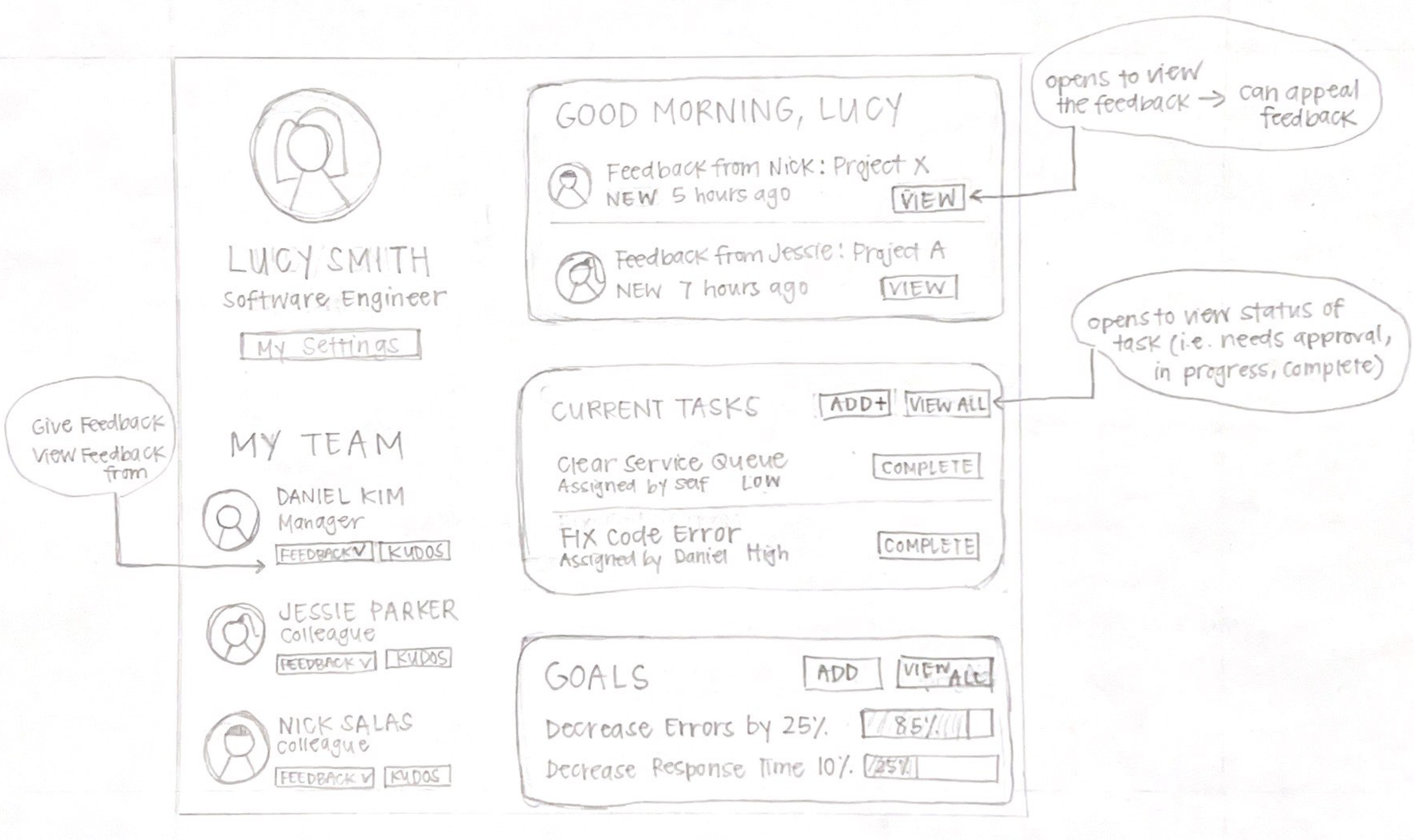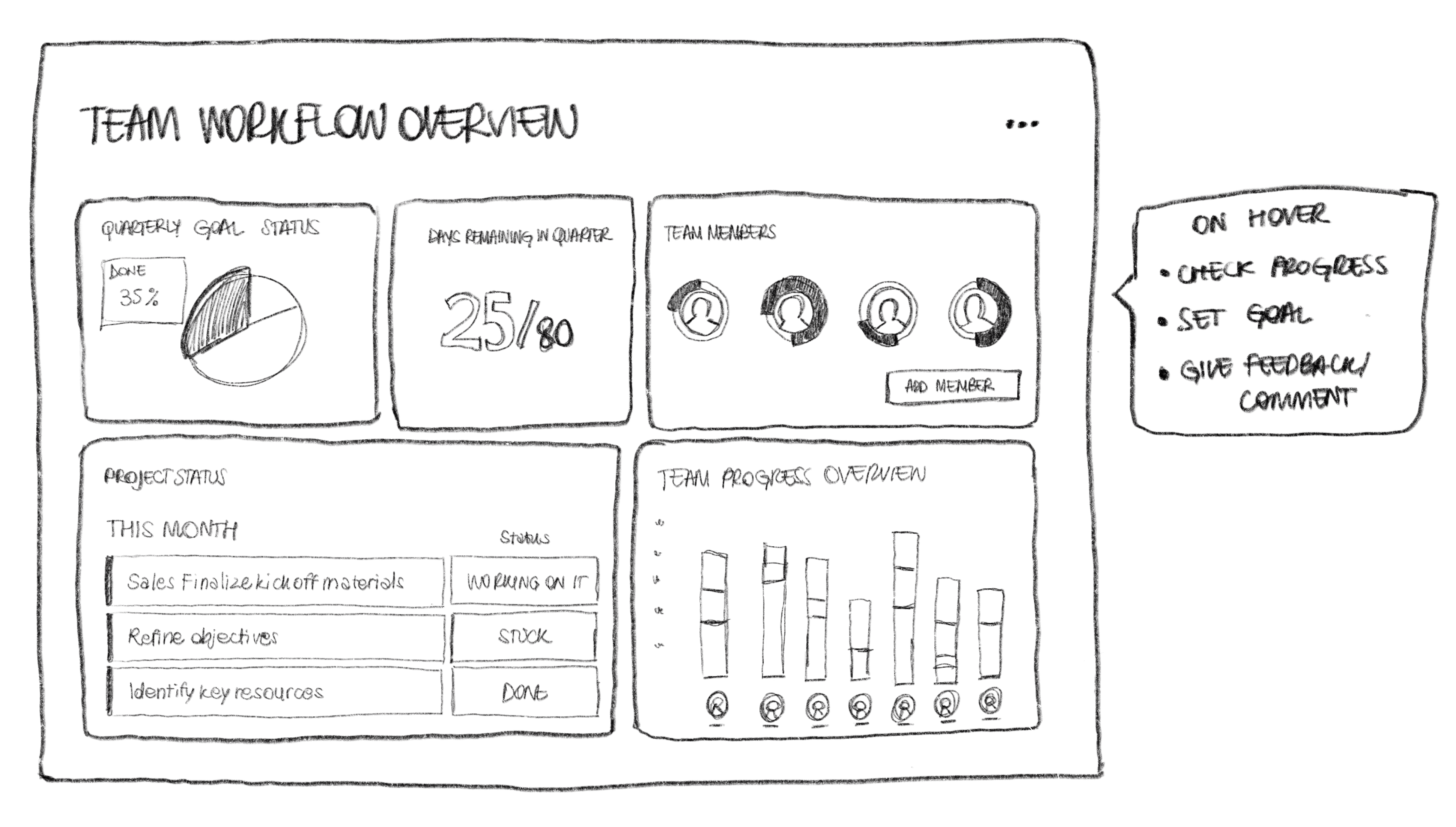 Initial Low-Fidelity Design
You can write here as much as you want, this text will always look nice, whether you write longer paragraphs or just a few words. Click here and try it out. After presenting the sketches to the host, we implemented a few changes to the low-fidelity designs.
Employee Dashboard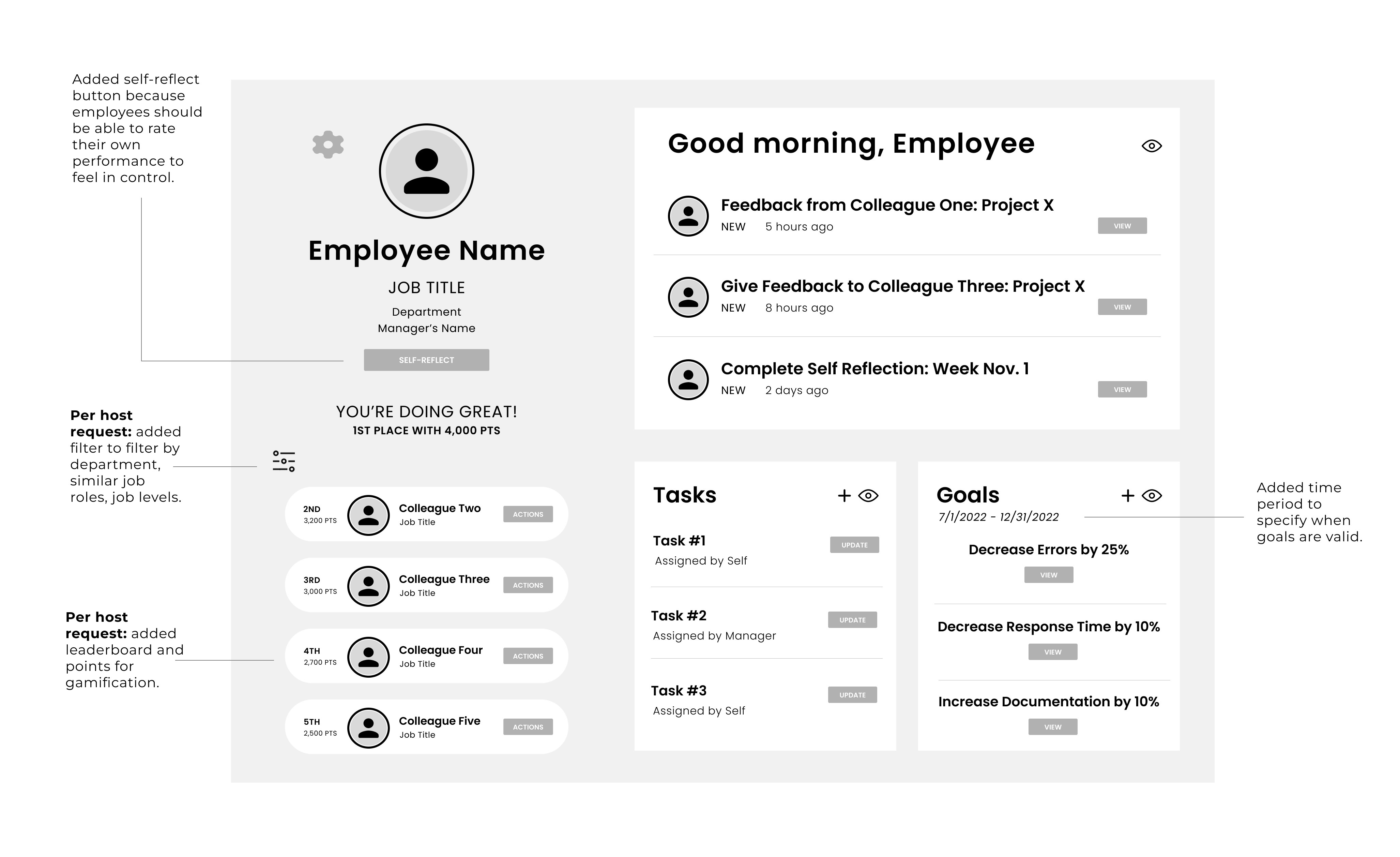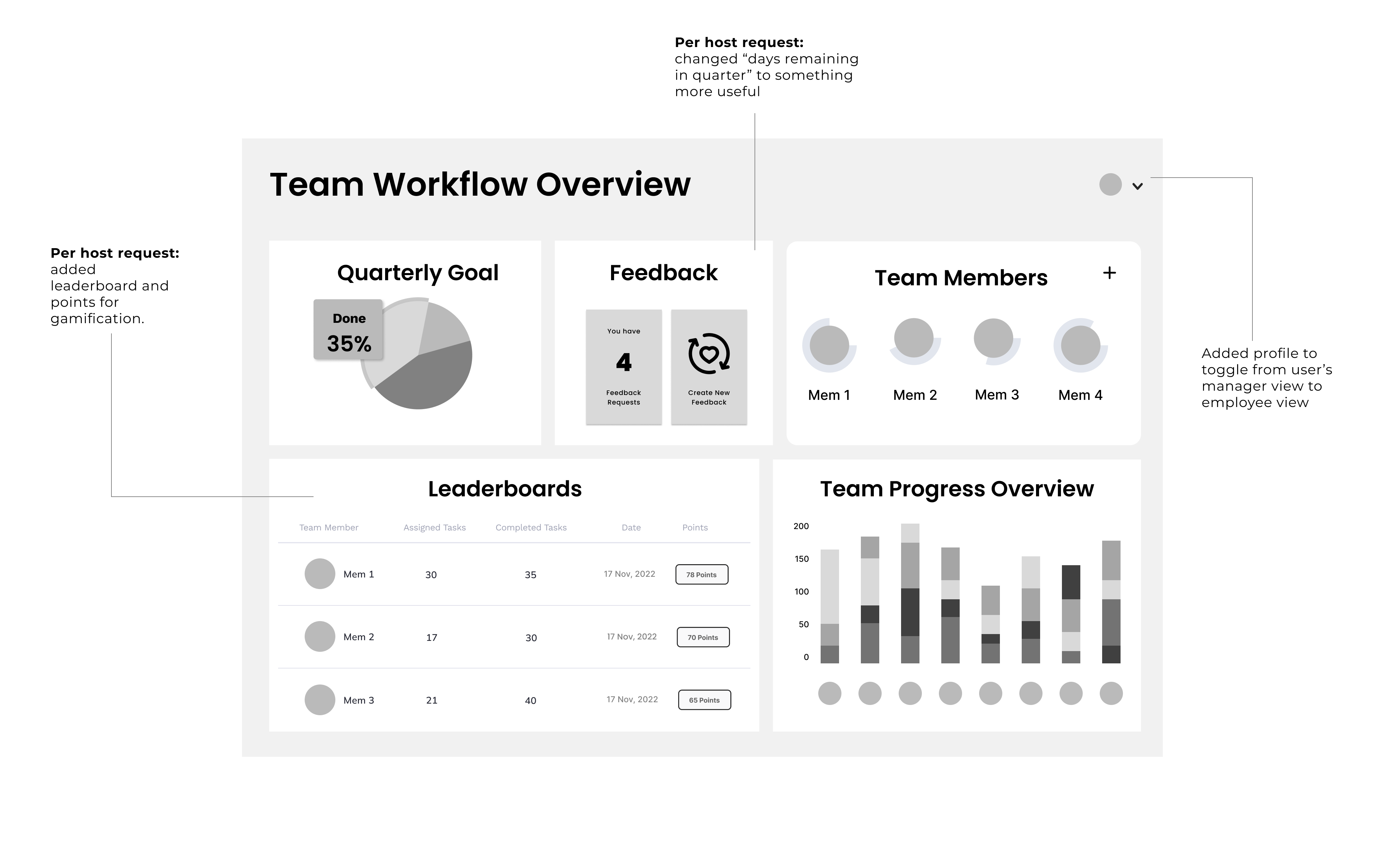 Usability Testing & Final Design
Opinion on Gamification
The main innovative factor of KPILY is that it is a gamified performance management tool. We thought that it would be imperative to ask users for their opinions on the gamification aspect.
Overall, our employee and manager participants felt that points and ranking individual people would have a negative effect on team morale. Employees preferred to be trusted and have human 1-1 conversations with their managers for feedback. Managers felt that supervising direct reports on every little task was excessive.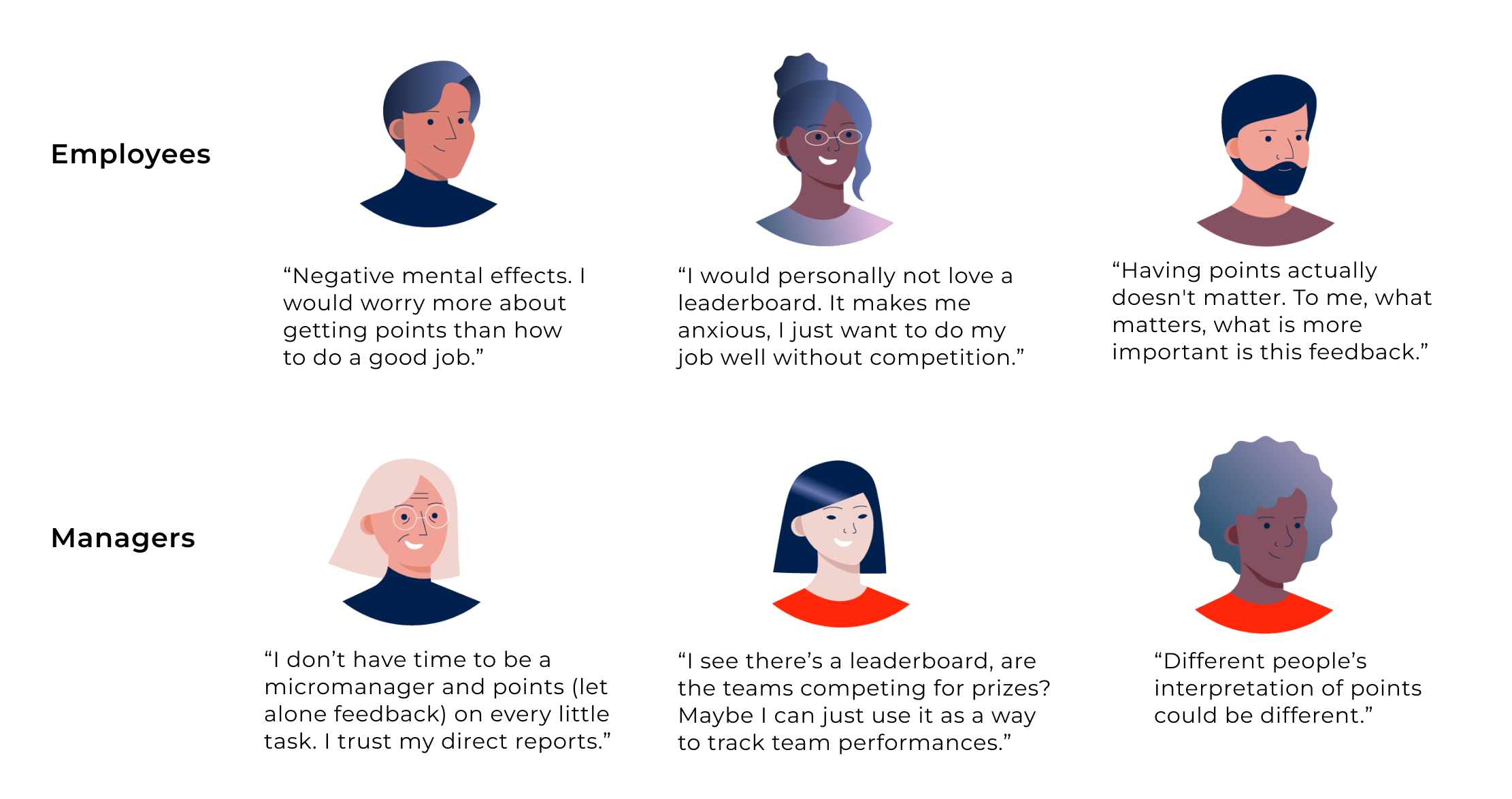 Test Results
Participants mentioned 3 critical issues and 1 major issue during testing, which were corrected in the final low-fidelity designs (prototype in the next section).

Final Design Prototype
After sharing the test results with the host, we implemented the changes. We also discussed our findings about gamification. Due to business circumstances, the host wanted us to carry on with gamification.
Since the host chose the low-fidelity designs option, I wanted to provide them with a simple brand guide to give them some visual direction as they venture into their high-fidelity designs.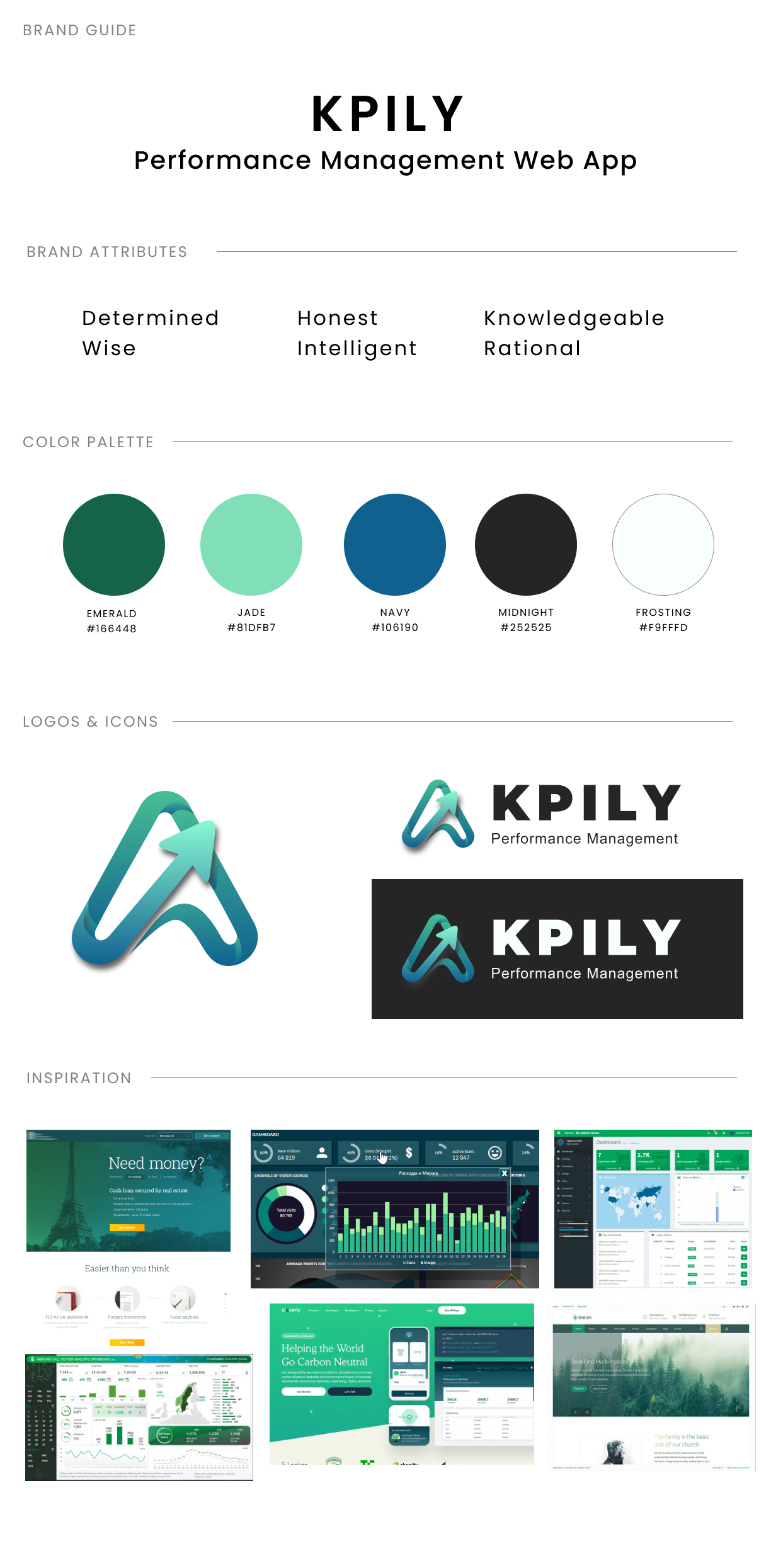 Working with Clients
Regular communication is essential to building and maintaining a good relationship with clients. Clients should be notified of major findings; however, it is ultimately up to the client whether they would like to make changes according to the findings or continue with their plans.
KPILY's Future Features
If I had the opportunity to continue working on KPILY, I would love to create a high-fidelity mock-up using the branding. I would also like to design the user interface of other users, such as HR/administrator.