Wendy Huynh
Product Designer | Explorer | Kind Human
About me
Hi there! You're probably wondering how I got into UX/UI Design. Here's the rundown of my journey so far:
As someone who is curious about cultures and traveling, as well as how businesses work, International Business Management seemed like a good college major for me. After graduating, I started my career in Human Resources. Throughout my 5 years in this profession, I have had the pleasure of improving the employee experience in benefits, onboarding and offboarding, immigration, and most recently, HR technology and systems.
It was in this HR technology role that I was able to work alongside engineers. This piqued my interest in more technical roles—so much that I learned how to code. I also loved the idea of working on features that users would directly interact with.
After coding for awhile, I realized that I enjoyed the designing of the interface and how users interact with the digital products rather than writing the actual code. It was at this point that I decided UX/UI Design was the career I was looking for. I have been a UX/UI Designer (officially) for the past year.
As you can see, my journey is a bit unconventional, but I believe the skills I picked up along the way make me a stronger and more thoughtful designer and user advocate.
Let's connect! I'd love to learn more about you :)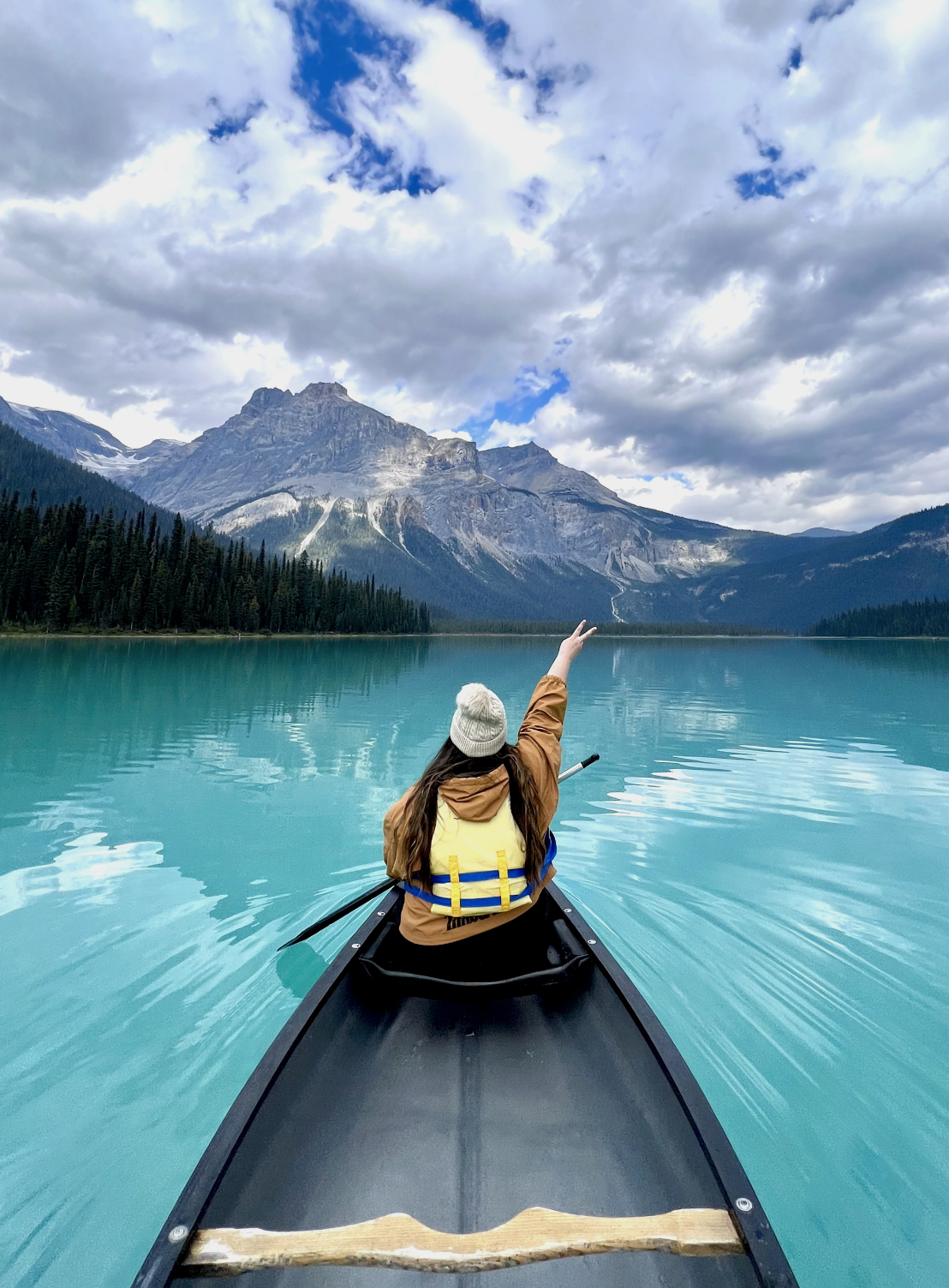 What I do when I'm not working
You can find me trying out a new restaurant, getting some boba, or in nature! For me, the perfect adventure includes good company, good food, mountains, a body of water, trees, and beanie weather :)
I also love traveling! As someone who has lived abroad for an extended amount of time, I truly believe that the best way to appreciate a place is to immerse yourself in the surroundings. It also helps me to appreciate the differences (and similarities) of home and abroad.